A cornerstone of Portsmouth Village
Union Park Kingston will reimagine this site's potential by creating a vibrant mixed-use neighbourhood for the benefit of all existing neighbours in Portsmouth and Sydenham, Kingstonians in general, and the hundreds of people that will live and work at Union Park.
This vibrant new planned community in the Portsmouth Harbour area will provide much needed housing, jobs, and small commercial and retail services allowing nearby seniors to age in place and creating live-work-play-age opportunities while respecting the heritage and history of the site and the Portsmouth area.

The Union Park proposal includes residential condominium units, a park and connecting pathway, a hotel for short-term and extended stays, a senior's retirement residence, a public art wall, and a healing garden in collaboration with the P4W Memorial Collective. If approved, construction would take place in multiple phases over several years.

It is situated on on the traditional homeland of the Anishinaabe, Haudenosaunee and the Huron-Wendat which are also occupied by the Métis, Inuit, and other Indigenous peoples.
Sign Up for Project Updates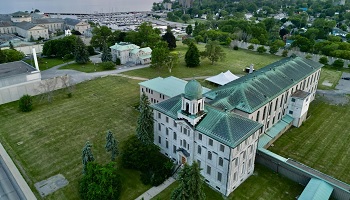 Dear Neighbouring Residents, Over the next two months Ontario Land Surveyors will be re marking our west property line (blue below). After the property line has been laid out via[…]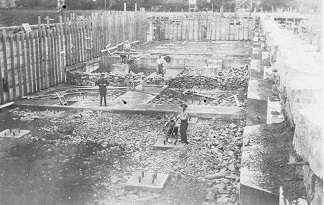 Kingston city council recently approved a brownfield remediation plan for the Union Park Kingston site. Read more in The Whig Standard >>[…]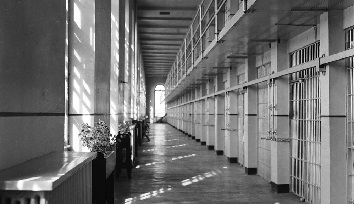 The Art of Survival, a Prison for Women Memorial Collective exhibition, opened recently at the PumpHouse Museum on Ontario Street. Read more in The Whig Standard >>[…]
As a business owner for the last seven years in Portsmouth Village I am very excited about the upcoming addition to our community. "Union Park Kingston" will bring growth and vitality to our neighbourhood, and to the neighbouring businesses. The developers of this site have taken care and consideration to preserve some of the history and to provide some lovely green and open spaces so everyone can enjoy.
My flower shop business has been located in the Portsmouth Village for 15 years. We are so excited to see what is now being proposed at the old P4W property. Union Park Kingston has some great design elements and we especially like all the open space that is being proposed. We are also very relieved to see this project is being developed by local families with a stake in our community and a track record of redeveloping attractive and innovative heritage buildings.
As a long-standing business operator in the Portsmouth Village, I am excited to see the new plan for the development of the former women's penitentiary. The Union Park development will bring much needed housing to the Village which will benefit the existing businesses and neighbours, as well as events held in the area. I am especially happy to see the emphasis on sustainability and the extensive green space for all Kingstonians to enjoy. The plans are well-thought-out and I for one cannot wait to see them come to fruition.
My family has deep roots in Kingston and I have been fortunate to call Kingston my home all of my life. Over the years I've seen many developments in Kingston but, in my opinion, none as exciting as Union Park. Siderius has a developed a sustainable plan for this site that considers its history, provides Kingstonians a mixed use plan that meets our housing and business needs while maintaining 75% open space…well done! Siderius has the passion, expertise and experience to make this much needed project happen for Portsmouth Village and Kingston, and I hope that it is embraced by all.
As a neighbouring business, we have often wished that something constructive would be done with that long-empty site. Soon there will be several hundred people living within easy walking distance of my business.
I was incredibly excited when it was announced that Siderius had purchased this property, which had been dormant for over 20 years. Their plan, to inject new life and energy into this site, is remarkable. Union Park Kingston will add to the vibrancy of the Portsmouth Village. This plan exemplifies their commitment and respect for the heritage of the site and the surrounding neighborhood. Their development track record speaks for itself. This will be another GEM in the fabric of what makes Kingston such a wonderful place to live.
We have a growing community here in Portsmouth Village. This proposed new development, Union Park, will really help us grow in a sustainable way, and add to our district's identity.
Siderius Developments Ltd. is a Kingston based partnership between two well recognized heritage developers: ABNA Investments Ltd. and King's Town Development Corporation.
This team has worked on some of Kingston and the surrounding area's most beloved and celebrated heritage restoration projects, including the Smith Robinson Building ("S&R Building"), The Woolen Mill, the Queen City Flats, the Gibbard District Riverside Residences, the Royal Artillery Park Barracks, and The Frontenac Club.